Regular price
$44.00 USD
Sale price
$33.00 USD
Unit price
per
Sale
Sold out
RODUCT INFORMATION
Brand Name: DrApac
Product Specifications: 300 Capsules / bottle
Main Ingredients: Premium Omega-3 Fish Oil containing 18%  Eicosapentaenoic acid (EPA) and 12% Docosahexaenoic acid (DHA). No artificial preservatives, gluten, dairy, salt, starch, yeast, or sugar added.
Drapac premium omega-3 fish oil is rich in omega-3 fatty acids, which are very important for your health. If you don't eat a lot of oily fish, taking a fish oil supplement could help you get enough omega-3 fatty acids.  It reduces some of the risk factors associated with heart disease. Fish oil supplements may also improve the symptoms of certain mental health conditions, and help prevent eye diseases.  The strong anti-inflammatory effects and can help reduce symptoms of inflammatory diseases, especially rheumatoid arthritis. Fish oil supplements also help maintain healthy skin. Fish oil supplements in pregnant people or infants may improve hand-eye coordination.  Fish oil may help reduce fat in the liver and symptoms of NAFLD. Fish oil rich in EPA may help improve symptoms of depression. Neurodevelopmental conditions in children can affect their learning and development. Fish oil supplements have been shown to help reduce hyperactivity, inattention, and other related behaviors. People who eat more fish have slower age-related mental decline.  A higher intake of fish and fish oil during pregnancy may reduce the risk of asthma and allergies in children. Higher omega-3 intake is associated with higher bone density, which could help prevent bone disease. 
Best Before: The best before date is printed on each individual bottle. Use within three months after opening the bottle.
Directions: Take 1~3 capsules daily after a meal or follow the doctor's advice. For children under the age of 3 years old, the capsule can be opened and the capsule content can be given directly.
Storage: Store in a cool and dry place away from direct sunlight.

Caution: To get advice from you medical practitioners if you are allergic to seafood before use this product. Do not use if cap seal is broken. 
Find Where To Buy

DrApac

360 C Dominion Road, Mt Eden, Auckland 1023

Phone: (+64) 09 638 7128
Mobile: (+64) 0275 667888
Email: contact@drapac.com

Get in touch
Share
View full details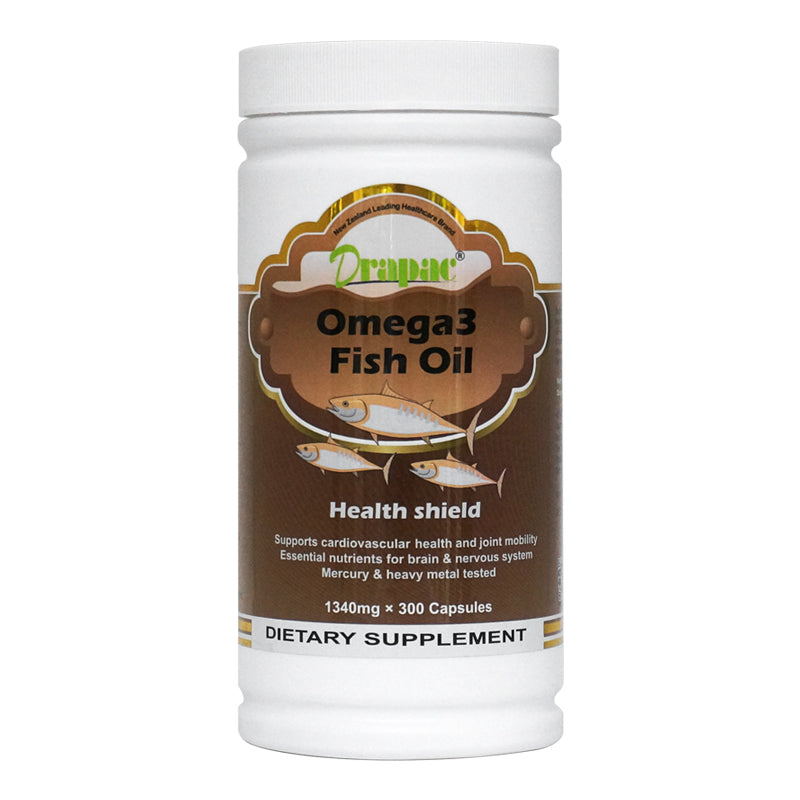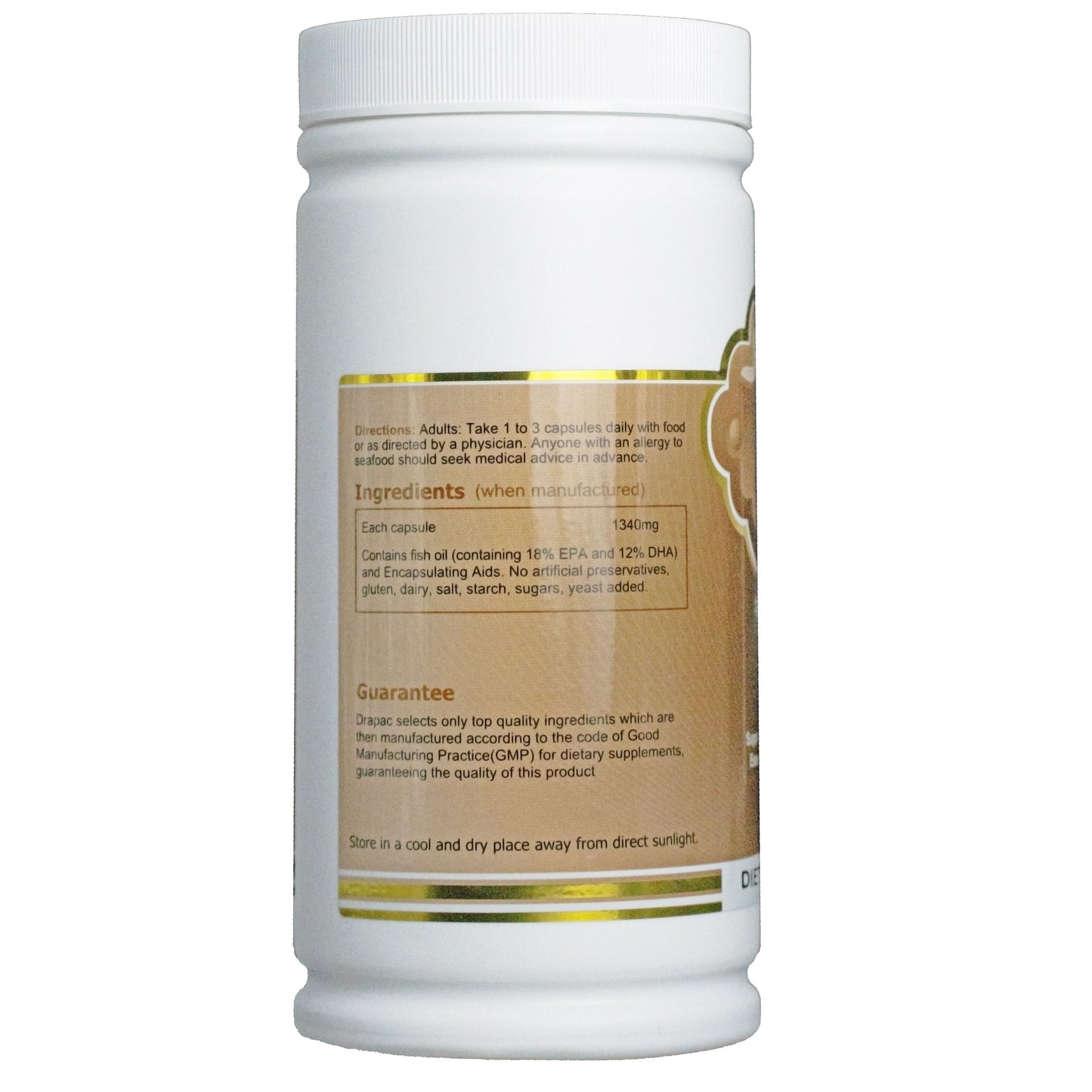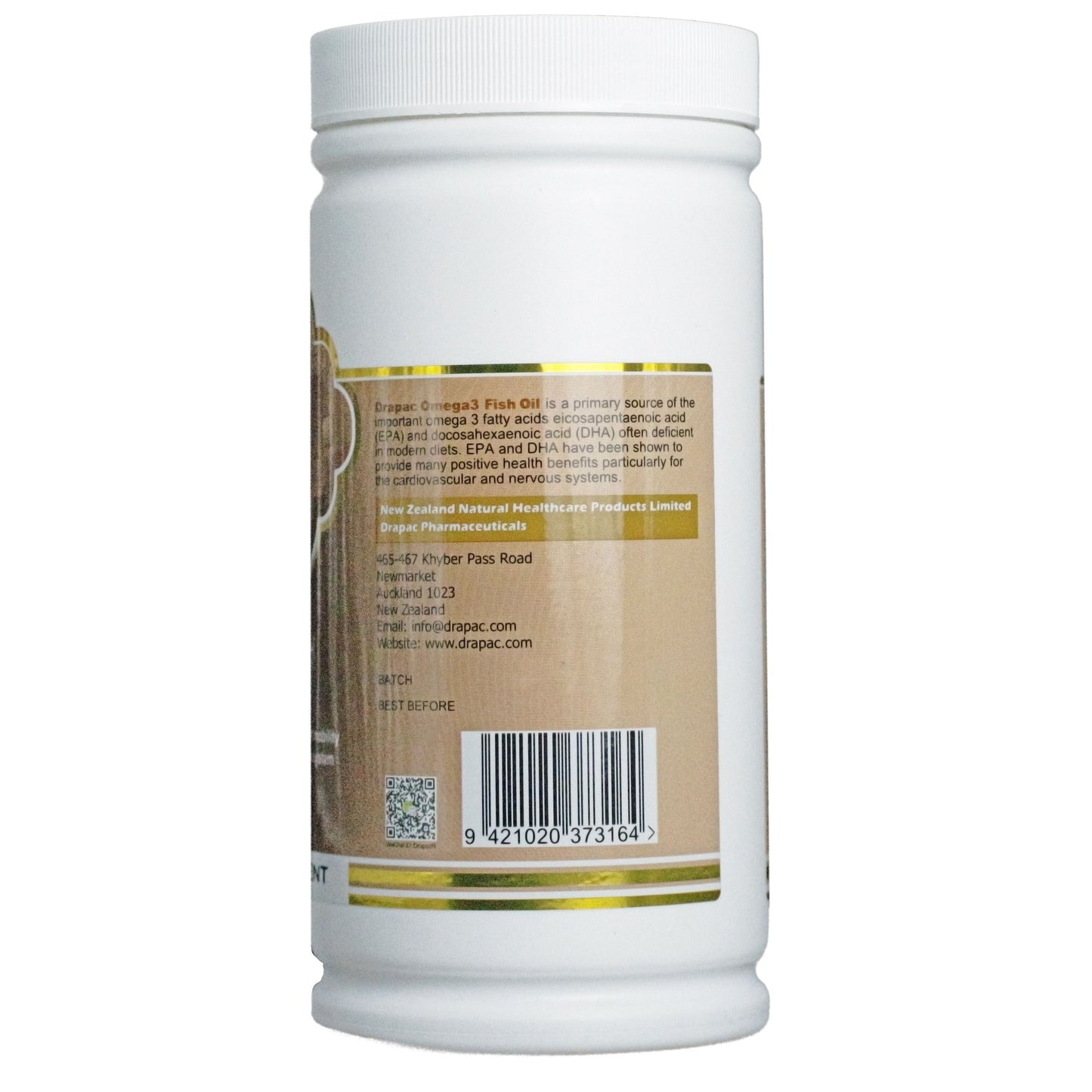 RETURN AND REFUND POLICY

If you are not 100% satisfied with your purchase, you can E-mail us to return the product and get full refund or exchange the product for another one, be it similar or not. You can return a product for up to 30 days from the date you purchased it. However, you cannot return a product that already been opened or damaged by you.