Regular price
$26.00 USD
Sale price
$34.00 USD
Unit price
per
Sale
Sold out
PRODUCT INFORMATION
Brand Name: DrApac
Product Specifications: 80 Capsules / bottle
Main Ingredients: Premium grape seed extract containing 95% proanthocyanidins. No artificial preservatives, color sweeteners, flavorings, or sugar added.
Grape seed extract is rich in antioxidants and oligomeric proanthocyanidin complexes and has been linked to a wide range of possible health benefits. These include the treatment of conditions such as high cholesterol, atherosclerosis, macular degeneration, poor circulation, and nerve damage. There has been a great deal of research pointing to possible therapeutic properties of grape seed extract. Listed below are some of the key findings. Grape seed extract has the potential to increase the speed that wounds heal and help bone strength, anti mucosal infection, reduce the severity of skin cancer, protect agaist UV induced health issues in human skin. The protective nature of proanthocyanidins comes via a number of routes including a reduction in oxidative stress and immunosuppression by altering cytokine activity. The antioxidants in grape seed extract can protect the blood vessels from becoming damaged, which may prevent high blood pressure and heart rate, and also help decrease blood lipid levels including reducing cholesterol level in the blood.  Grape seed extract can also prevent cognitive decline. Other possible benefits include treating tooth decay, anti-aging (protecting collagen and elastin), skin moisturizing, skin whitening,  preventing hair loss, and reducing inflammation, etc.  
Drapac Premium Grape Seed are a very well selected above ingredients designed to maximize the health benefits. 
Drapac selects only top quality ingredients guaranteeing the quality of this project. 
Directions: Take 1~2 capsules daily after a meal or follow the doctor's advice. For children under the age of 3 years old, the capsule can be opened and the powder inside can be mixed with milk or warm water.
Storage: Store in a cool and dry place away from direct sunlight.
Caution: The capsules cannot be used as a substitute for drugs, and should be used with caution for those who are allergic to certain foods or animals and plants, for pregnant women, and those who are breastfeeding. Do not use if cap seal is broken.
Find Where To Buy

DrApac

360 C Dominion Road, Mt Eden, Auckland 1023

Phone: (+64) 09 638 7128
Mobile: (+64) 0275 667888
Email: contact@drapac.com

Get in touch
Share
View full details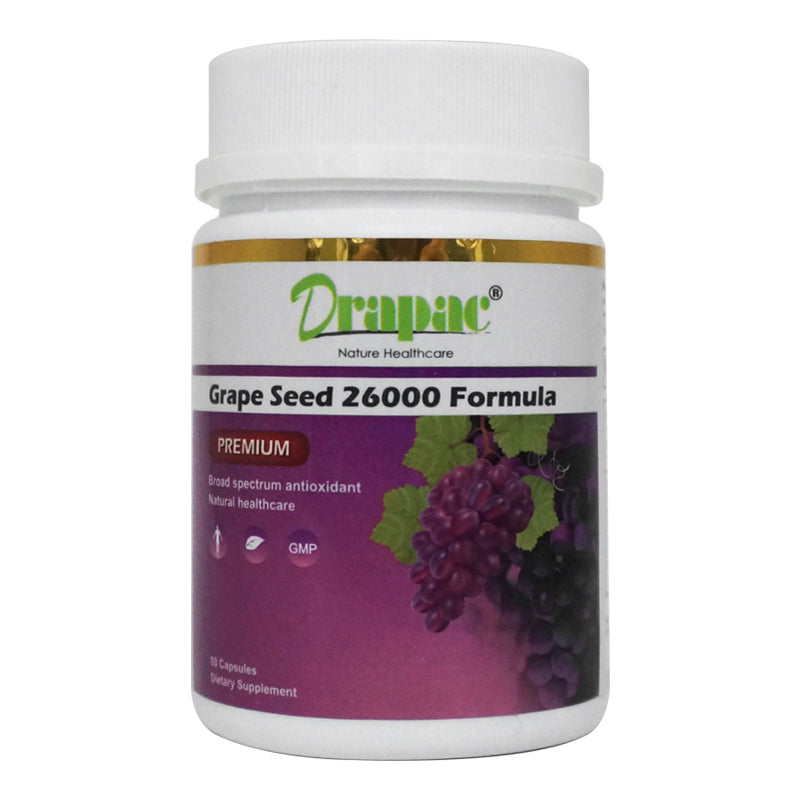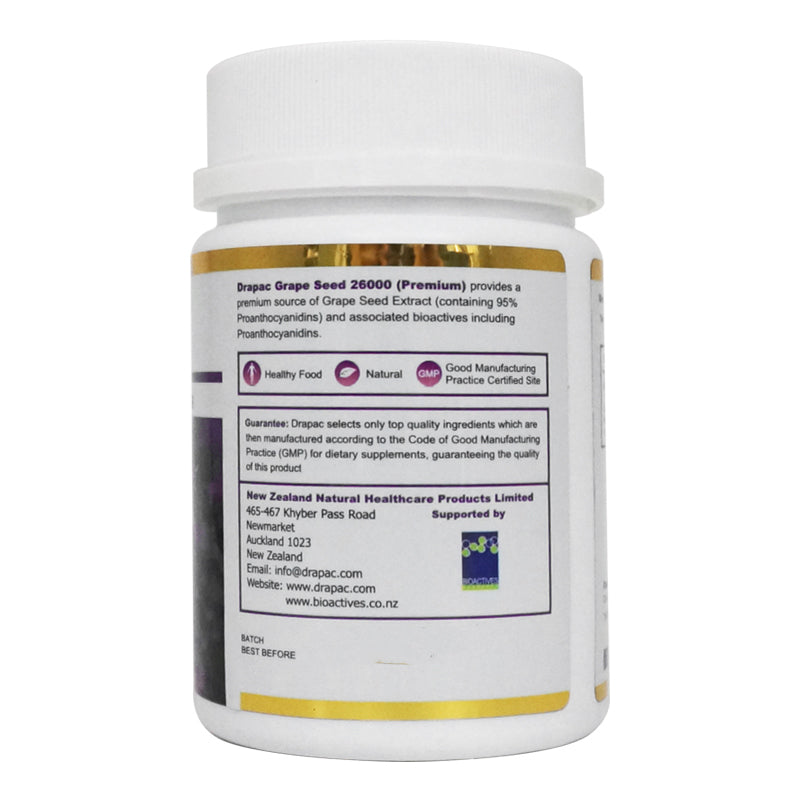 RETURN AND REFUND POLICY

If you are not 100% satisfied with your purchase, you can E-mail us to return the product and get full refund or exchange the product for another one, be it similar or not. You can return a product for up to 30 days from the date you purchased it. However, you cannot return a product that already been opened or damaged by you.