Regular price
$89.00 USD
Sale price
$51.00 USD
Unit price
per
Sale
Sold out
PRODUCT INFORMATION
Brand Name: DrApac
Product Specifications: 120 Capsules / bottle, 500 mg per capsule
Propolis is a fragrant gel-like solid material processed by bees from resin collected from plant spores and tree trunks. It has great effect on killing the virus in the liver and inhibit the spread of the virus. It also relieves inflammation and mouth ulcers. By lowering blood lipids, lowering blood sugar and regulating immune function,  it can curb a variety of senile diseases and improve the damage to the human body caused by excessive fatigue.
Scientists have identified more than 300 compounds in propolis. The majority of these compounds are forms of polyphenols. Polyphenols are antioxidants that fight disease and damage in the body. Specifically, propolis contains the polyphenols called flavonoids. Propolis is thought to have antibacterial, antiviral, antifungal, and anti-inflammatory properties.  Drapac Propolis DrKiwiF 75+ 120 Capsules provide a premium source of propolis containing flavonoid level higher than 75 mg/g.
Propolis has a special compound called pinocembrin, a flavonoid that acts as an antifungal. These anti-inflammatory and antimicrobial properties make propolis helpful in wound healing. Scientific study has demonstrated that propolis can help people who have had traumatic burns heal faster by speeding up new healthy cell growth.
It has also been found that a topical propolis alcoholic extract was more effective than a steroid cream in reducing mast cells in oral surgery wounds. Mast cells are associated with inflammation and slowed wound healing.
Propolis also may help speed healing time and reduce symptoms in both cold sores and sores from genital herpes.  Scientific research showed that topical propolis was applied three times a day, it helped to heal cold sores faster than no treatment. The researchers found the propolis cream not only reduced the amount of herpes virus present in a person's body, but also protected the body against future cold sore breakouts.
Propolis has been suggested to have a role in treating certain cancers as well. Some of the anti-cancerous effects of the substance include: 1) keeping cancerous cells from multiplying, 2) reducing the likelihood cells will become cancerous, 3) blocking pathways that keep cancer cells from signaling to each other.  The study also suggested that propolis could be a complementary therapy — but not a sole treatment — for cancer. Another research found that taking propolis could be a helpful complementary therapy in treating breast cancer due to its anti-tumor effects on breast cancer cells.
Best Before: The best before date is printed on each bottle.  Use within three months after opening the bottle.
Direction: Take 1 to 4 capsule(s) daily or as directed by a physician. 
Storage: Store in a cool and dry place below 30℃, avoid direct sunlight;
Caution: If you have an allergy to honey or bees, you may also have a reaction to products containing propolis. Talk to your doctor before adding propolis to your treatment plan, especially if you have existing allergies or asthma.
Find Where To Buy

DrApac

360 C Dominion Road, Mt Eden, Auckland 1023

Phone: (+64) 09 638 7128
Mobile: (+64) 0275 667888
Email: contact@drapac.com

Get in touch
Share
View full details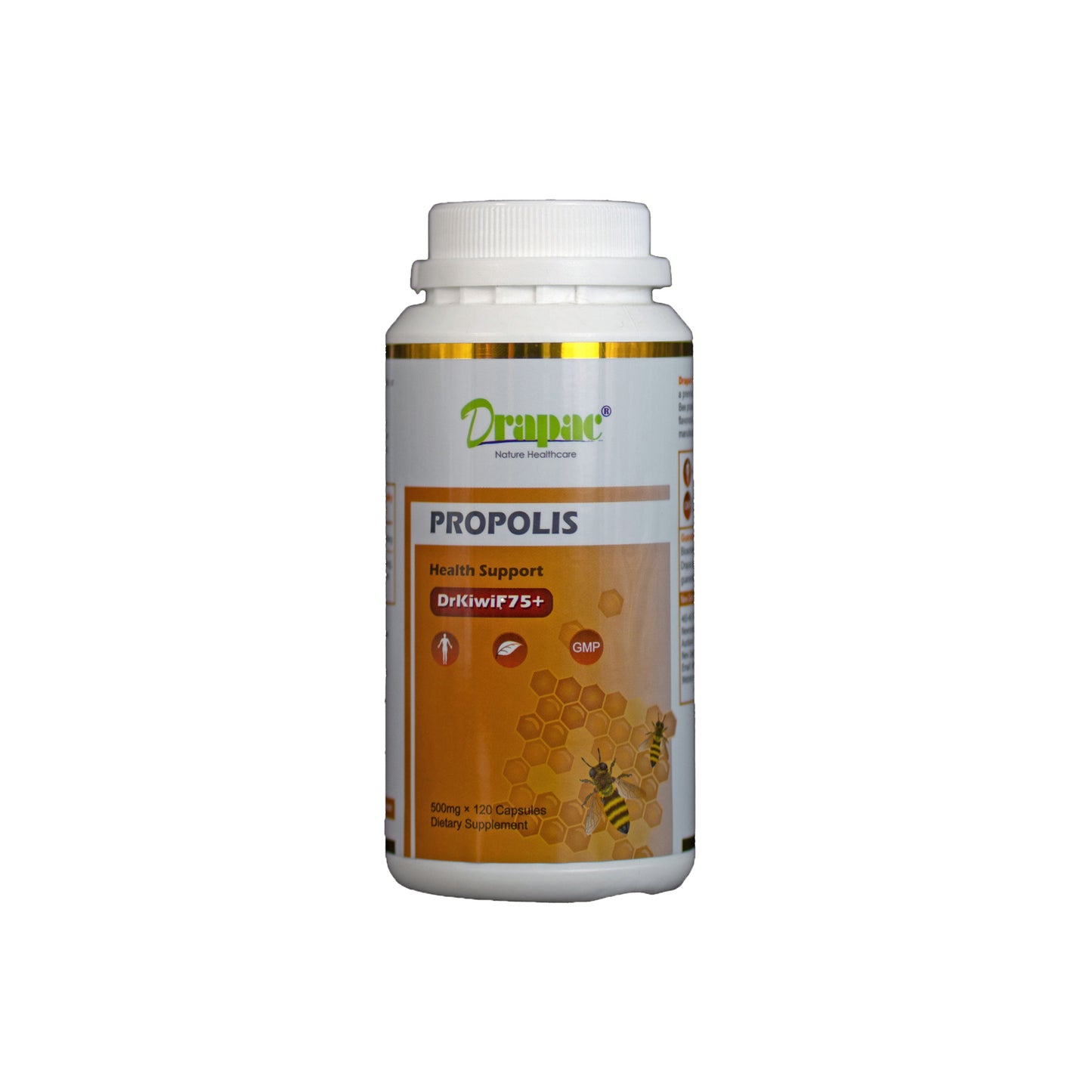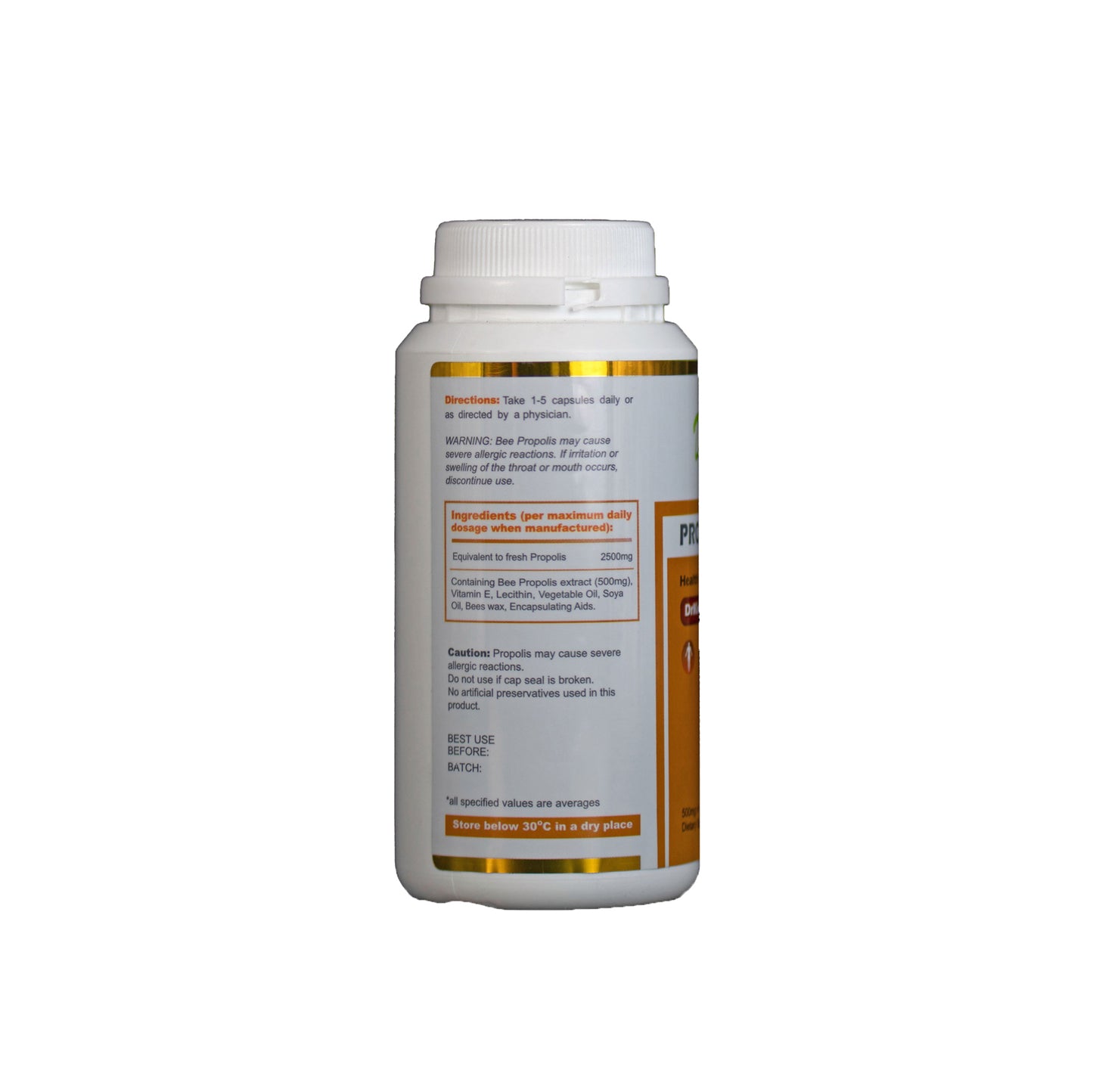 RETURN AND REFUND POLICY

If you are not 100% satisfied with your purchase, you can E-mail us to return the product and get full refund or exchange the product for another one, be it similar or not. You can return a product for up to 30 days from the date you purchased it. However, you cannot return a product that already been opened or damaged by you.