Regular price
$67.00 USD
Sale price
$50.00 USD
Unit price
per
Sale
Sold out
PRODUCT INFORMATION
Brand Name: DrApac
Product Specifications: 60 Capsules / bottle
Main Ingredients: Super-strength saw palmetto extract, Epilobium parviflorum extract,  bearberry leaf extract, horsetail (Equisetum arvense) herb extract, lycopene, selenium, and zinc.  No dairy products, eggs, artificial preservatives, artificial flavours, or artificial sweeteners added.
Saw palmetto is made from the fruit of the saw palmetto tree. Saw palmetto may help treat benign prostatic hyperplasia (BPH) — a medical condition characterized by a slow, noncancerous yet abnormal enlargement of the prostate. BPH is common in older men, affecting up to 75% of men in their 70s. Evidence related to saw palmetto's ability to improve prostate health and urinary function is mixed. Some studies report that it may improve urine flow and reduce nighttime urination, but others find no effect. More research is needed. Saw palmetto may help fight male and female pattern baldness. Saw palmetto may reduce inflammation and protect your body against the growth of cancer cells.   
Epilobium parviflorum is an important herbal remedy for prostate and urinal tract problems. Epilobium has been known and used for years in folk medicine, in the treatment of typical human ailments, such as prostatitis, benign prostatic hypertrophy and all associated urination disorders/infections. It is also very effective in reducing inflammatory states of the urinary tract, such as cystitis and urethritis.  Epilobium parviflorum is a good tonic for the male reproductive system and helping improving make sexual function. It has also been used for cancer treatment, which inhibits the proliferation of cancer cells, helping treating prostate cancer and gladder cancer.  Epilobium parviflorum is good for skin diseases. It can cleanses, refreshes and soothes irritated skin. It helps skin conditions such as Eczema, Psorrasis, seborrhea and Fungal infections. Its anti inflammatory properties reduce skin inflammations. It decreases skin redness. Epilobium parviflorum treats Acne problems. It gives relief from painful sores.  Epilobium parviflorum helps in the treatmet of Menstrual disorders.  It normalizes Menstrual cycle, eases Pain and helps in delayed Menarche.  It is also used for treating Urinary Tract Infections and protect organs constituting the Urogenital system like Kidneys, Urethra, and Bladder. 
Bearberry is perhaps most well-known and historically used to treat bladder and urinary tract infections. With a history of medicinal use stretching back to at least the 2nd century, it has been widely used as a diuretic, astringent and antiseptic. Native Americans used it as a headache cure, to treat cystitis and as a general tonic for strengthening the kidneys. Bearberry leaves contain a high concentration of the phytochemical "arbutin" which is converted by bacteria in the urine into hydroquinone, a molecule which is anti-microbial and a highly potent bacterial killer. It is this compound that is thought to be responsible for the relief provided from cystitis and other urinary tract infections. As bearberry passes out of the body through the urinary tract it soothes irritation and reduces inflammation whilst fighting the bacteria that is the cause of this debilitating condition. It also helps to reduce the accumulation of uric acid and can be beneficial in the treatment of kidney stones. The antibacterial properties of bearberry have been found to inhibit the activities of bacteria protecting against and helping to prevent intestinal infections. Its high tannin content can be effective in the treatment of diarrhoea and dysentery. Bearberry also contains diuretic phytochemicals, including ursolic acid, which are powerful astringents, and allantoin which helps to promote the growth of healthy new cells and the healing of wounds. It also contains tannic acid, a phenolic acid, which studies have shown has a number of health benefits including anti-viral, anti-fungal, anti-inflammatory and anti-tumour activity. Bearberry is perhaps most well-known and historically used to treat bladder and urinary tract infections. With a history of medicinal use stretching back to at least the 2nd century, it has been widely used as a diuretic, astringent and antiseptic. Native Americans used it as a headache cure, to treat cystitis and as a general tonic for strengthening the kidneys. By eliminating harmful agents and foreign substances, bearberries can protect everything from your gut to your skin, acting as a defense against bacteria. Bearberry is most commonly used as a natural diuretic. Therefore, it helps eliminate excess salts, fats, water, and toxic materials from your body, simultaneously cleansing the bladder and kidneys. Bearberry has been used for hundreds of years as a headache reliever, which is an effective headache remedy. The active components of bearberry have been directly connected to prevent miscarriages, ensuring the safety of the mother during pregnancy. Furthermore, after the baby is delivered, there is often a significant amount of pain and inflammation. Eating bearberries has been used to promote a healthy recovery of the mother by eliminating some of the pain and discomfort. Bearberry helps in reducing inflammation and therefore is very suitable for people suffering from rheumatism arthritis and the pain associated with it.
Studies have shown that Horsetail directly stimulates the production of bone cells, leading to the increased formation of bone tissue. Thus, Horsetail is an extremely useful herb in the prevention and treatment of osteoarthritis, osteoporosis and rheumatoid arthritis. It can also help to repair bone fractures, build cartilage for stronger joints, boost calcium absorption by the bones and even strengthen the connection between the jawbone and teeth. Horsetail has a long and documented history of use as a diuretic (a substance that increases the amount of urine produced by the body). In a recent study comparing Horsetail to its pharmaceutical counterpart, it was found that the herb was as effective as the drug, but without causing excessive electrolyte loss – a common problem with pharmaceutical diuretics. The natural diuretic action of Horsetail helps the kidneys to cleanse the blood by triggering the need for water in the body and regulating urinary output. Additionally, the German Commission E has approved Horsetail as a diuretic for the treatment of swelling and fluid retention. Horsetail may also be beneficial to patients with kidney stones, particularly the uric acid stones that are usually associated with gout. The cleansing, diuretic action of Horsetail tea can be useful in combating bladder and urinary problems. By boosting the flow of urine, it helps to flush out harmful bacteria and toxins whilst soothing the constant urge to urinate by toning the urinary system. The high silica content of Horsetail is also thought to be responsible for its astringent, healing action upon the urinary tract. The rich silica content of Horsetail is responsible for its ability to speed up wound healing. These silicates and silicic acid promote the migration of leukocytes and neutrophils (types of white blood cells that fight off infection), to the site of the wound and initiate the inflammatory phase of the healing process. The astringent properties of this herb also make it an excellent clotting agent that not only helps to staunch wounds, it can be effective in stopping nosebleeds too. Horsetail has been used around the world for centuries as a beautifying herb. Silicon is believed to be key to the optimal synthesis of collagen, a building block that is essential to the strength and elasticity of skin. Horsetail significantly increased hair growth.
Lycopene is a strong antioxidant that can protect your body against oxidative stress and offer some protection from certain environmental toxins and chronic diseases. Lycopene may help prevent the development of prostate cancer. It may also protect against cancers of the lungs, breasts and kidneys.  Lycopene's strong antioxidant properties may help improve cholesterol levels and reduce your likelihood of developing or dying prematurely from heart disease. Lycopene may help increase your skin's defense against sunburns and damage caused by UV rays. However, it is no replacement for sunscreen. Lycopene may help reduce feelings of pain and have beneficial effects on your eyes, brain and bones. More studies, especially in humans, are needed to confirm these results.
Selenium is a powerful antioxidant that fights oxidative stress and helps defend your body from chronic conditions, such as heart disease and cancer. Higher blood levels of selenium may protect against certain cancers, while supplementing with selenium may help improve quality of life in people undergoing radiation therapy. Selenium may help keep your heart healthy by keeping oxidative stress in check and reducing your risk of heart disease. selenium may help prevent mental decline and improve memory loss in people with Alzheimer's disease. Selenium protects the thyroid gland from oxidative stress and is necessary for thyroid hormone production. Selenium may help people with Hashimoto's disease and other types of thyroid disease, but more research is needed. Selenium is crucial for the health and proper functioning of your immune system. Higher levels of selenium may help boost the immune systems of people with HIV, influenza, tuberculosis, and hepatitis C. Selenium may benefit people with asthma due to its ability to lower inflammation in the body.     
Zinc is an essential mineral that your body does not make on its own. It aids growth, DNA synthesis, immune function, and more. Zinc is essential for cell growth and division, immune function, enzyme reactions, DNA synthesis, and protein production. Zinc may effectively reduce inflammation, boost immune health, reduce your risk of age-related diseases, speed wound healing, and improve acne symptoms. Zinc decreases oxidative stress and reduces levels of certain inflammatory proteins in your body.   
Drapac Prostate Complete Super-Strength Formula selected the top quality ingredients form a all in one super formula to achieve the maximum health benefits of individual herb/bioactive.  
Drapac Prostate complete are a very well selected prostate complete super-strength Formula designed to maximize the health benefits. 
Drapac selects only top quality of ingredients, guaranteeing the quality of this project.
Best Before: The best before date is printed on each individual bottle. Use within three months after opening the bottle.
Directions: For normal day to day care, take 1 capsules daily after a meal or follow the doctor's advice. 
Storage: Store in a cool and dry place away from direct sunlight.

Caution: The capsules cannot be used as a substitute for drugs, and should be used with caution for those who are allergic to certain foods or animals and plants. Children, pregnant and breastfeeding women, as well as those with certain medical conditions may need to refrain from taking this supplement. People with high blood pressure or people who suffer from Crohns disease, digestive problems, ulcers, or liver disease should avoid Bearberry products.  Do not use if cap seal is broken.
Find Where To Buy

DrApac

360 C Dominion Road, Mt Eden, Auckland 1023

Phone: (+64) 09 638 7128
Mobile: (+64) 0275 667888
Email: contact@drapac.com

Get in touch
Share
View full details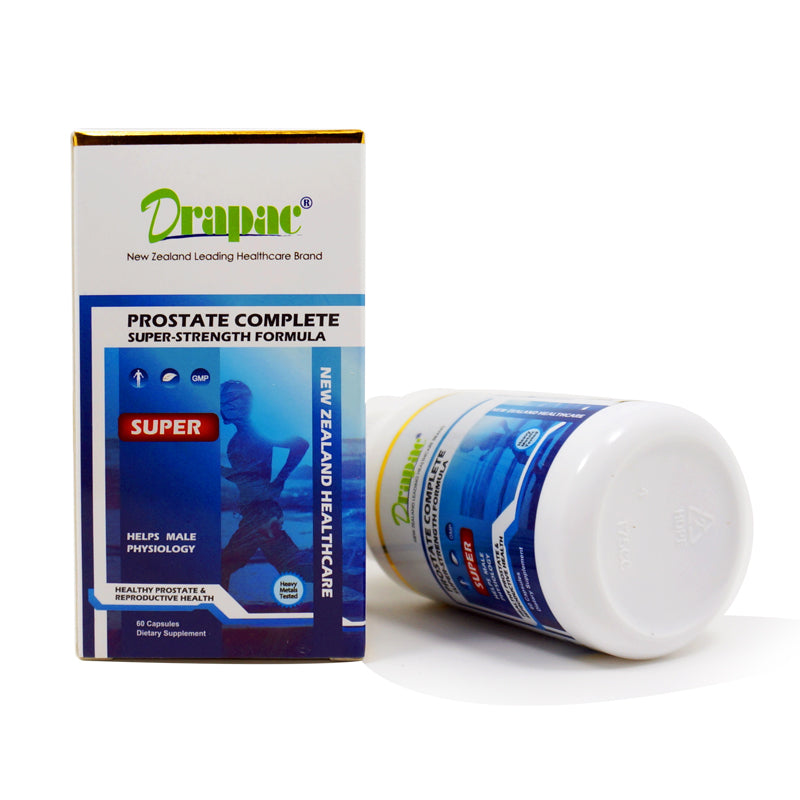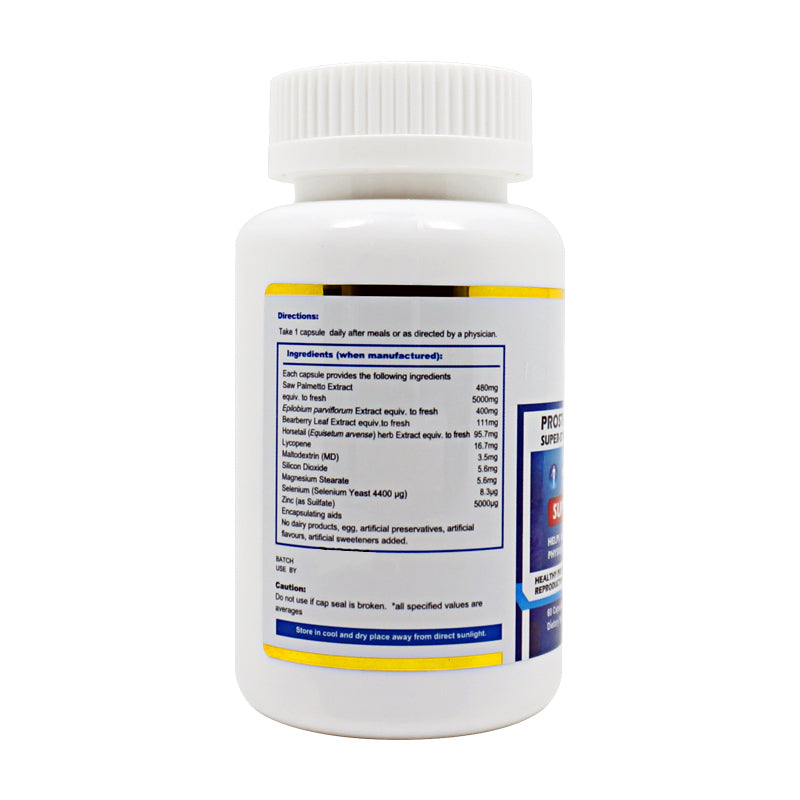 RETURN AND REFUND POLICY

If you are not 100% satisfied with your purchase, you can E-mail us to return the product and get full refund or exchange the product for another one, be it similar or not. You can return a product for up to 30 days from the date you purchased it. However, you cannot return a product that already been opened or damaged by you.