Regular price
$57.00 USD
Sale price
$44.00 USD
Unit price
per
Sale
Sold out
PRODUCT INFORMATION

Brand Name: DrApac
Product Specifications: 300 Capsules / bottle, 1400mg per capsule
Royal jelly is a gelatinous substance produced by honey bees to feed the queen bees and their young. It has long been used in traditional medicine. Royal jelly contains water, carbs, protein, fat, B vitamins and trace minerals. Its unique proteins and fatty acids. It's frequently sold as a dietary supplement to treat a variety of physical ailments and chronic diseases.  It can kill virus in the liver and inhibit the spread of the virus. By lowering blood lipids, lowering blood sugar and regulating immune function, it can curb a variety of senile diseases and improve the damage to the human body caused by excessive fatigue.
Some studies indicate royal jelly may have antioxidant and anti-inflammatory effects.  Some animal and human research has shown reduced cholesterol levels with royal jelly supplements.  Some research indicates that royal jelly may enhance production of proteins involved in tissue repair. Research indicates that specific proteins in royal jelly may lower blood pressure. Multiple studies indicate that royal jelly may increase insulin sensitivity and improve blood sugar control. Multiple studies indicate that royal jelly may benefit brain function.  Research data shows that royal jelly may increase tear secretion in people with chronic dry eyes.  Royal jelly may reduce some common symptoms of aging.  Some research supports antimicrobial effects of royal jelly and indicates this substance may boost your immune system.  Royal jelly may treat certain side effects caused by cancer treatment.  Royal jelly may effectively treat menopause symptoms. It has been found 10-hydroxy-2-decenoic acid (10-HDA), which is the major lipid component of Royal Jelly and has several health-beneficial effects, such as antitumor activity, anti-inflammatory activity, and antiangiogenic activity.  Drapac Royal Jelly Drkiwi10HDA8 300 Capsules contain a high level of 10-HDA (8 mg/g). 
Drapac Royal Jelly Drkiwi10HDA8 are very well established product containing above active ingredients. Drapac only selects top quality ingredients guaranteeing the quality of this product. 
Best Before: The best before date is printed on each bottle.  Use within three months after opening the bottle.
Direction: Take 1 to 5 capsule(s) daily or as directed by a physician. 
Storage: Store in a cool and dry place below 30℃, avoid direct sunlight;
Caution: If you have an allergy to honey or bees, you may also have a reaction to products containing royal jelly. Talk to your doctor before adding propolis to your treatment plan, especially if you have existing allergies or asthma.
Find Where To Buy

DrApac

360 C Dominion Road, Mt Eden, Auckland 1023

Phone: (+64) 09 638 7128
Mobile: (+64) 0275 667888
Email: contact@drapac.com

Get in touch
Share
View full details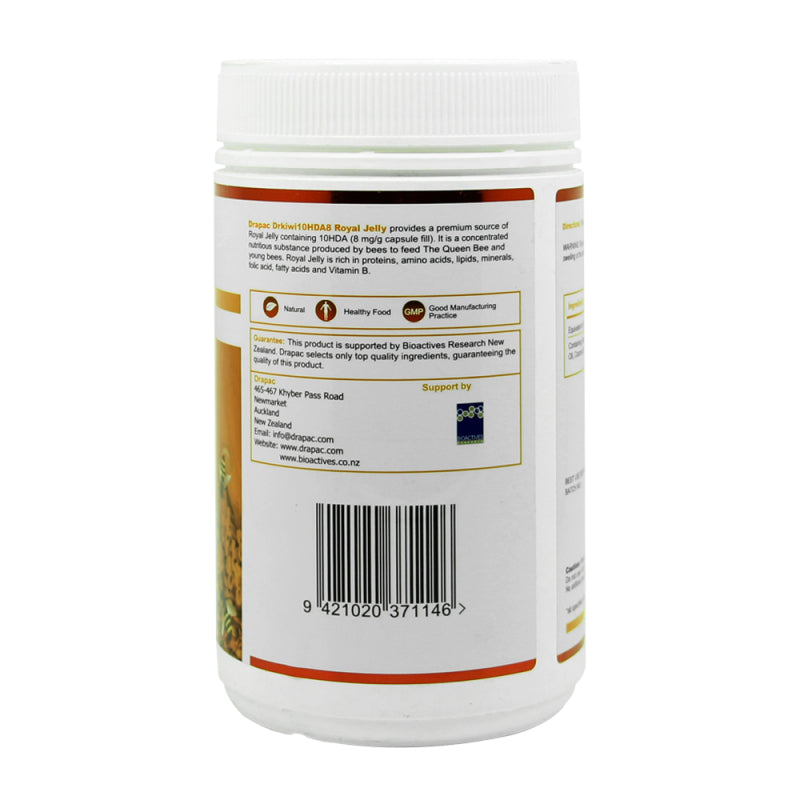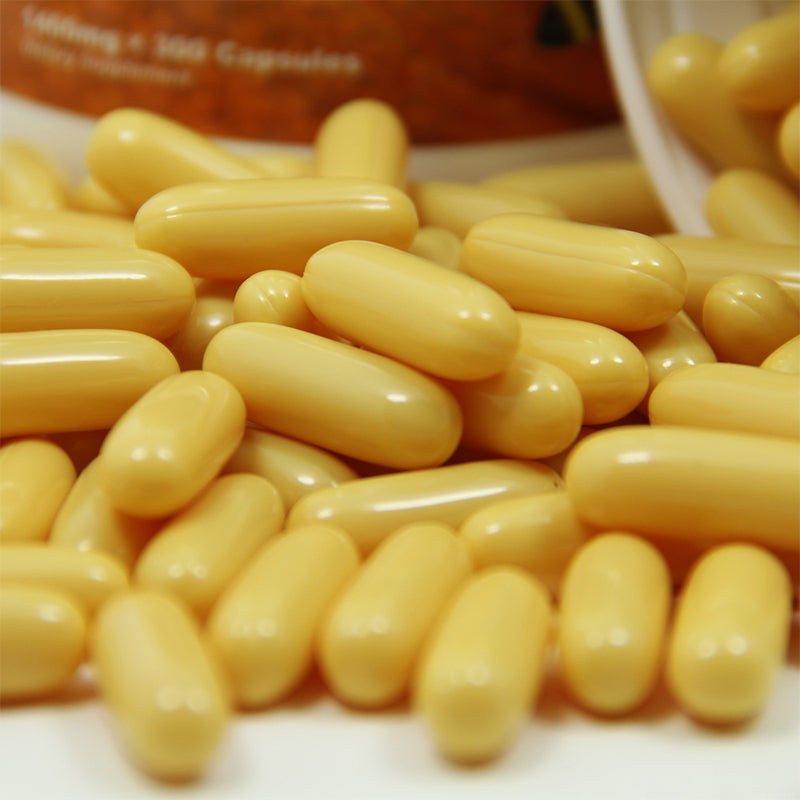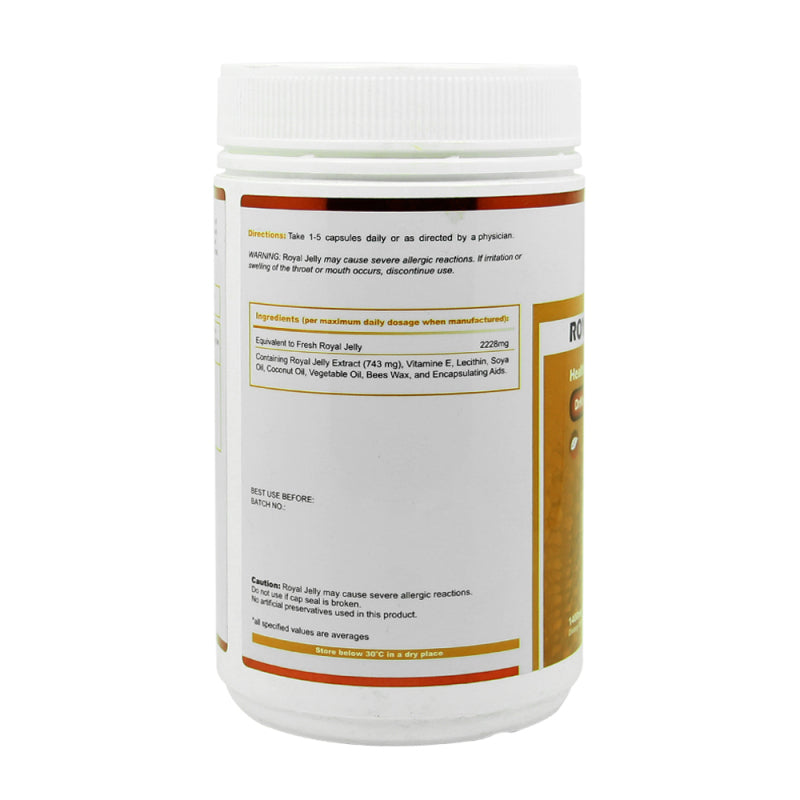 RETURN AND REFUND POLICY

If you are not 100% satisfied with your purchase, you can E-mail us to return the product and get full refund or exchange the product for another one, be it similar or not. You can return a product for up to 30 days from the date you purchased it. However, you cannot return a product that already been opened or damaged by you.